Panguso: Chinese's new state-run search engine
Xinhua and China Mobile are proud to announce the birth of Panguso, their new search engine 100% controlled by the government. With China Mobile's strong infrastructure and innovative technology and Xinhua's prime role in supplying news and information, the two companies hope to build the search engine of the future.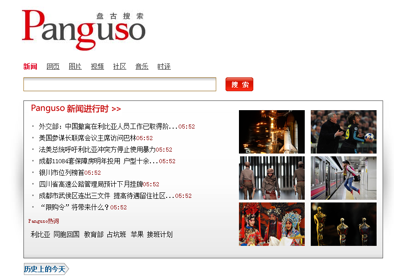 According to Xinhua's report, the new search engine will let users search for "news, websites, images, videos and audio data" and send results via text messages from a computer to a mobile phone. But don't expect to find any results for Liu Xiaobo, the jailed activist and Nobel Peace Laureate or for the People's University in Beijing, the first university founded after the 1949 communist revolution. Any material judged subversive, obscene, or too politically sensitive will be blocked from the search engine.
Despite the saturated market (Baidu has 75.5% market share according to Analysys International), the President of Xinhua News Agency is very hopeful and confident that Panguso will become a market leader in China as well as in the international market.
What does this news mean to marketers? If some of your target customers are Chinese or live in China, you should keep a close eye on Panguso in the next few months. With an increasing proportion of Chinese Internet users using cell phones to access the Internet (303 million out of its 457 million Internet users), Panguso could have a competitive edge and, with the help of the government, attack Baidu's market share more quickly than you could imagine.
Stay tuned for more news about Panguso in the upcoming weeks!