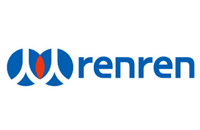 RenRen is the China's equivalent to Facebook. Ranked number 16 in the Alexa top 100 Chinese websites, it's a key platform for any social media branding in China. There are 4 key points to consider before registering a brand page with RenRen.
In: Alexa, Asia, brand management, digital marketing, facebook, facebook marketing, Facebook Pages, RenRen, search engine, small business, social media, Social Network, Social Networking •
by natalie
Unless you are using a VPN, you will not be able to access Facebook in China. With over 160 million users (Analysys International, Beijing), meet RenRen, the first social network in China.