Handling Social Media Requires Tact and Common Sense
Whether you are a marketer dealing with social media for brands or doing social media for your own business, it is important that you understand a few things before starting any campaign.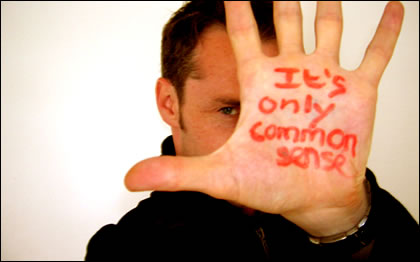 It is true that there are no real "written rules" on social media nor what is appropriate or inappropriate to do. However, if you use tact and common sense and think of your customers as human beings with feelings, you are likely to be successful. The best way to illustrate this is to show you some of the biggest social media mistakes made by brands and learn from them.
1) Habitat UK
In 2009, Habitat used hashtags in their tweets to get noticed. The problem is that the ones they used had nothing to do with their core business (furniture, decorating, and so on).
They removed their tweets after complaints were made on Twitter. However, they could have apologized in public (sending a tweet to say sorry), replied to users who complained to them directly using @, issued a voucher for Twitter users and so on. Instead, they did nothing. Everyone makes mistakes but when mistakes are made on the social media sphere, it is very important to acknowledge your mistakes and say sorry.
2) Nestlé
In 2010, Greenpeace advocates protested against Nestlé as it was using palm oil from deforested areas in Indonesia. The social media team at Nestlé handled it really badly, using sarcasm.
This lack of maturity and professionalism should be avoided at all costs. Make sure the person you appoint at the head of your social media strategy is qualified for the job. Beware of self-proclaimed "gurus" as well as interns who didn't get the necessary training.
3) Kenneth Cole
On Feb. 3, Cole tweeted: "Millions are in an uproar in #Cairo. Rumor is they heard our new spring collection is now available online."
This is another example of a lack of tact. His inability to understand the gravity of the events in Egypt led him to this epic failure. Just because you have an opinion about something doesn't mean that it's worth sharing with all of your fans: remember that you are the representative of your brand.  The lesson from this is that you should not try to use an online conversation (here #Cairo) for your own benefit if you are not even participating in it.
4) Microsoft
Following the recent earthquake in Japan, Microsoft offered to donate $1 for every retweet. Many saw it as a way to turn a tragedy into a promotional opportunity.
Microsoft should have offered a tailored solution for the crisis, for example helping find Japanese victims. The reaction of the fans would have been drastically different. Google for example created a people-finder tool where people can type the names of those they're looking for or have found. Skype is giving vouchers to Japanese residents so that they can call other countries. These initiatives have been really appreciated by the public. It is important not to capitalize on current events: offering a resource that helps is different from offering a resource that serves as self-promotion.
To sum up, you should follow a few rules if you want your brand to be successful with social media:
Do not be impulsive: think before you write anything!
Ask yourself: would I do this or say this if I was addressing a large crowd of people offline?
Do not be a salesperson: on Twitter, @ replies should be at least 60% of your tweets: it is not about selling your product but starting conversations.
Do not be sarcastic: sarcasm is a cultural thing, your customers may not understand or appreciate your "sense of humor"
Be yourself: authenticity is the key. Show your fans the real you, your team, your company. They will love you for it.
Be compassionate, be understanding: what would you do if you were in the customer's shoes? Respect their opinions.
Take a long-term approach on social media: it is not a one-off campaign but a 24/7 permanent one. Invest time in learning about social media and appoint the right person in charge.
If you make a mistake, apologize and do it quickly.
If you want to learn more about social media mistakes, have a look at this video.
What did you learn from social media mistakes made by brands? Leave a comment below to let me know.
This post is a guest post I wrote for ClickTRUE